The project of transformation of a bakery into a family house is a housing proposal for a young couple. The building consists of the original bakery space and the extension by which we've expanded the total area of the house. The wooden ventilation facade has become a unifying element of the exterior. The facade disintegrates over time, which makes it a natural part of the original garden. As the plot is located close to the original building, the intention was to minimize the impact on the environment.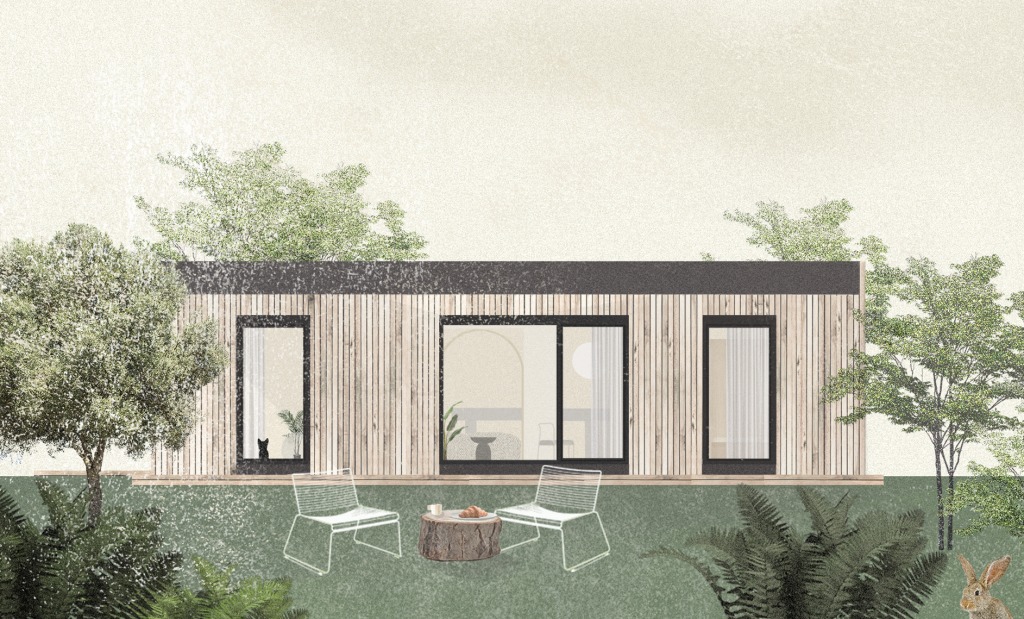 We have kept the "Genius Loci" of the bakery during the operations diagram planning. The dominant part of the original bakery was used for the kitchen, which is one of the essential elements of the house for its residents. In addition to that, we have placed the base of the house in the original part. The extension represents the living space that offers access to the exterior.
The most dominant feature of the kitchen is the stainless steel island. Appliances and storage space are integrated into the multi-functional furniture cube that has a hidden pantry and a wardrobe on the entrance side. The daytime area connects to the kitchen, forming a central space of the house. We have created the connection by lowering the original window sills to the floor level and the entrance to the study was created in the same way. Later, it can serve as a children's room. The functionally furnished bedroom is accessible from the daytime area.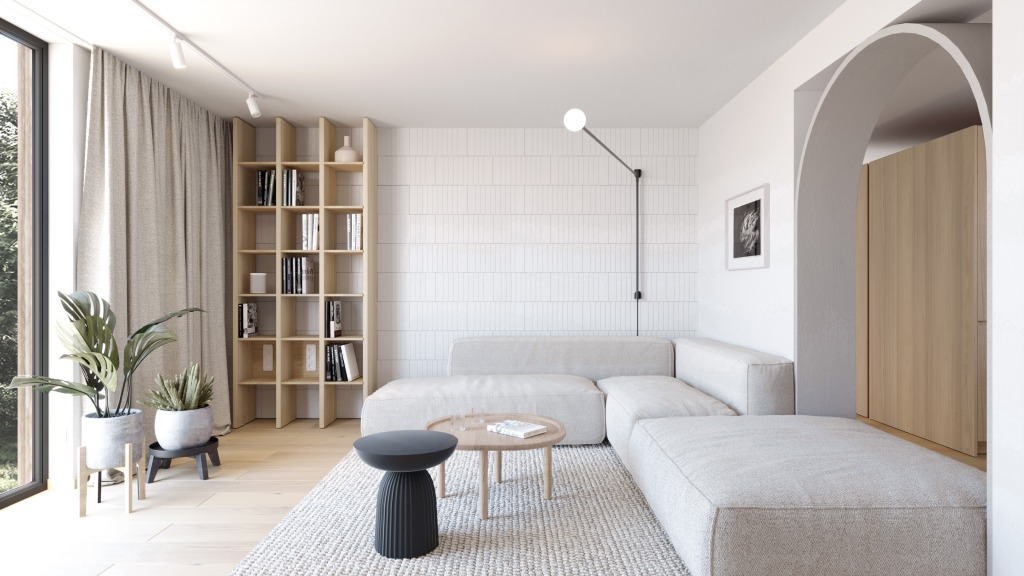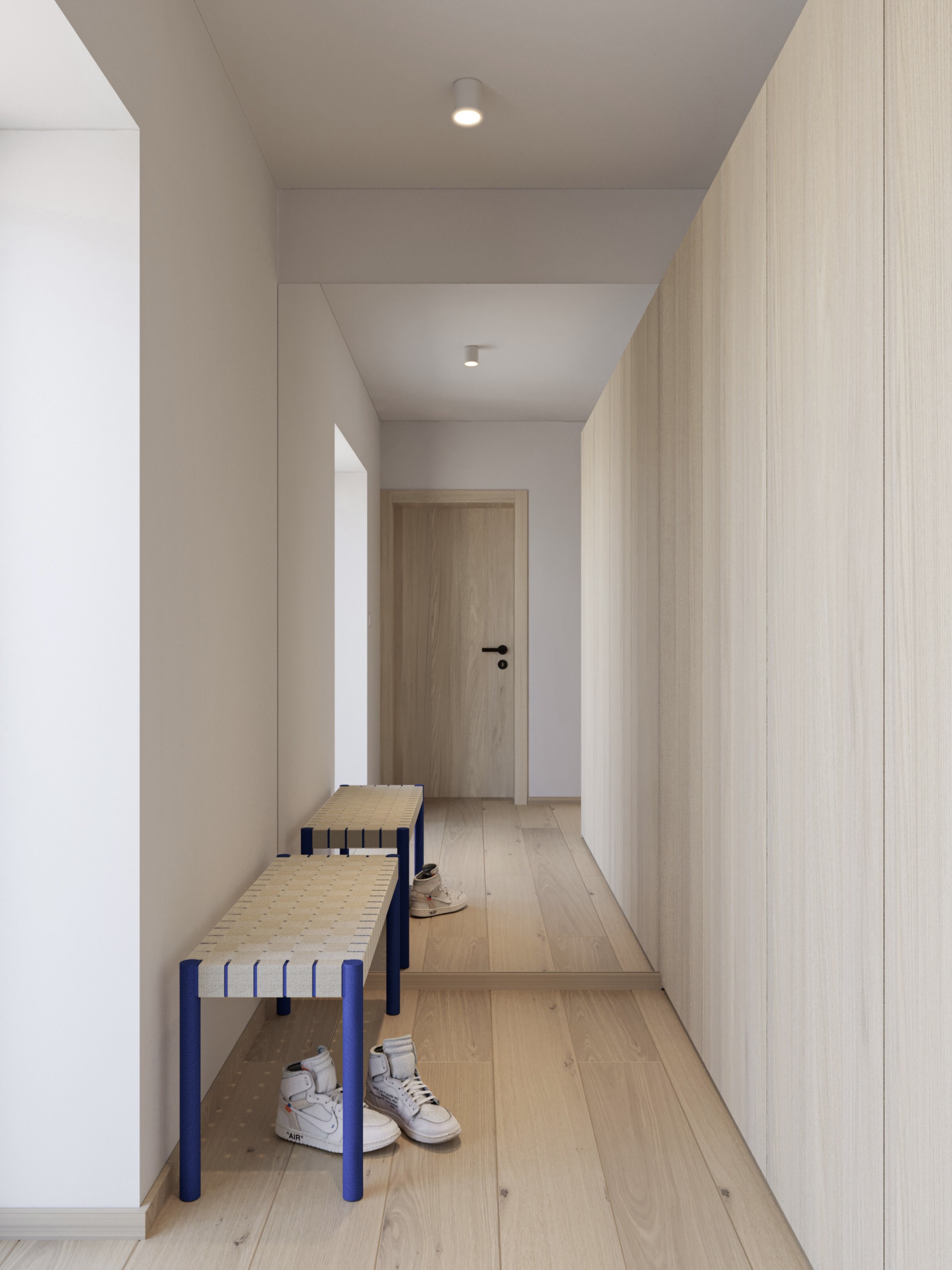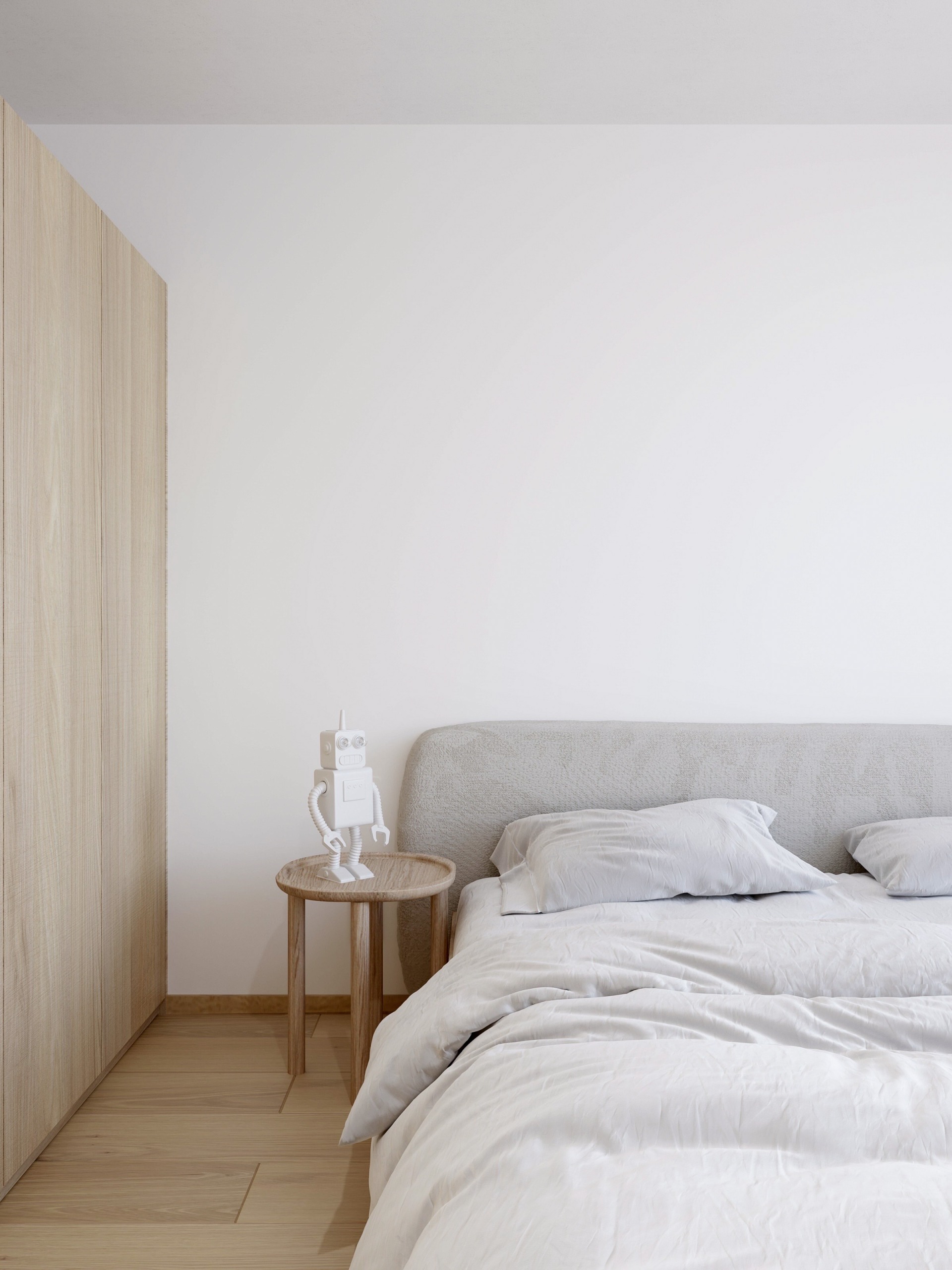 We have designed the interior with a long-term use vision in mind. Neutral colors and natural materials are prevalent in the main areas of the house. We've planned the design in the spirit of clean lines and fundamental geometry. An arch, inserted into the opening that optically connects the kitchen and living room with the dining room, accentuates the shape of the daytime area. It is a reference to the original window and a softening geometric interior element at the same time.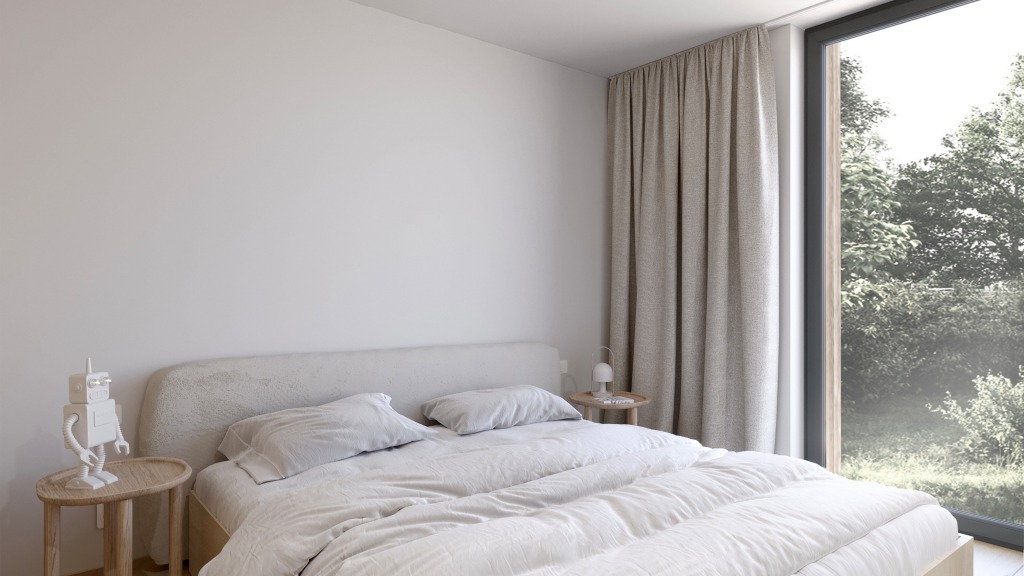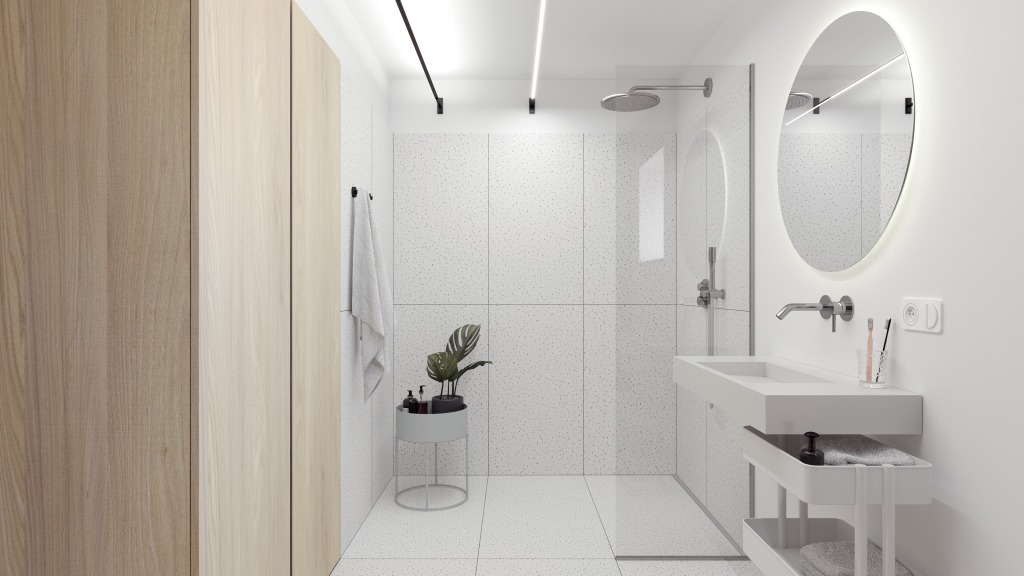 The requirement was to incorporate colorful / playful elements into the design. Distinctive monochromatic areas were placed in hidden interior parts – in the pantry and bathroom storage, where they don't disturb the peaceful feeling of home and please the residents at the same time.